Message from the Interim Health Officer for Los Angeles County
Jeffrey Gunzenhauser, MD, MPH




December 23, 2016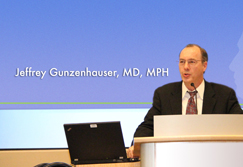 Travel Health & Safety

Families often travel during the holidays to visit relatives or go on a vacation out of town. These trips are great opportunities to unplug from daily life, spend quality time together with family, and share new experiences. Whether camping in a nearby state park or traveling overseas, visiting places away from home exposes us to the great world around us.
From a health perspective, traveling for pleasure is good for our bodies and minds. Many vacation destinations offer recreational activities--from winter sports to water sports--and we're more likely to explore our new surroundings while walking, biking, hiking or kayaking. Active transportation gets us physically moving and cuts down on pollution caused by motor vehicles.
New environments also stimulate our brains with novel sights, sounds, and situations. We have the chance to practice new skills--like building a campfire or speaking a different language--and we learn more about different cultures in museums, on tours, or when talking with residents. All of these mental activities exercise our brains and may promote health in a variety of ways, including the possibility of reducing the risk of Alzheimer's disease.
Ultimately, travel can be a time to have fun, rest, relax, and get away from the routine stresses of daily life. To make the most of your time away, it is important to take steps that ensure your vacation time doesn't turn into sick time. When traveling near or far, keep these health tips in mind to stay healthy, happy and safe over the holidays or while on vacation in the new year!
Ensure your family is up-to-date on all recommended vaccinations before traveling abroad

. Many vaccine-preventable diseases that are now rare in the United States due to widespread immunization are still common in other parts of the world, such as measles and polio.

Wear sunscreen

. Just because it's cold, it doesn't mean you are safe from the harmful effects of UV rays. Even limited sun exposure can increase the risk of damage to our skin, and snow reflects even more UV radiation than water. Experts recommend covering the body in an ounce of sunscreen (an amount equal to about two tablespoons). Choose a product that protects against UVA and UVB rays, has an SPF rating of 15 or higher, and is water-resistant (if going in the water). Reapply every two hours or more if sweating or swimming. If using repellent, apply sunscreen before putting on the repellent.

Apply EPA-approved bug repellent

in areas with insect-transmitted diseases, such as Zika virus, malaria, and Lyme disease. The most effective repellents contain DEET or picaridin. When wearing sunscreen, apply repellent after putting on sunscreen.

Walk in the center of trails, and stay away from heavily wooded and brushy areas when hiking or camping

to avoid tickborne diseases. Wear long pants tucked into socks or boots to reduce exposure to fleas.

Stay away from wild animals

. They can transmit disease, like rabies and the plague, or really hurt you with their bite.

Park rangers advise staying at least 100 yards (the length of a football field) away from bears and wolves, and at least 25 yards away from other large mammals like bison, elk, bighorn sheep, deer, moose and coyotes.
Avoid feeding any animals in picnic or campground areas, and store food and trash in rodent- and bear-proof containers.
Never touch sick or dead animals.

Avoid contaminated food and drinks that can cause diarrhea and other stomach upset

. People traveling to developing countries are at particular risk.

Stick to hot foods that are thoroughly cooked, or dry and packaged foods. Opt for factory-sealed bottled or canned drinks, coffee and tea made with boiled water, and pasteurized milk from a sealed bottle.
Be wary of tap water in any form, including fountain drinks, juice from concentrate, and ice. Forego raw food, street food and bush meat.
Click here to download the CDC's "Can I Eat This?" app for advice on making safe food and drink choices when you travel.

Get up and walk around when traveling long distances by car, bus, train, or plane

. Sitting still for long periods of time can increase the risk of forming a blood clot in the body, usually the legs. Choose an aisle seat to make moving easier and occasionally exercise your legs while sitting. Below are some suggested stretches:

Raise and lower your heels while keeping your toes on the floor.
Raise and lower your toes while keeping your heels on the floor.
Tighten and release your leg muscles.

Practice motor vehicle safety on road trips, especially when it comes to kids

. Make sure they're properly strapped in age- and size-appropriate car seats, booster seats, and seat belts. Click here for a child passenger safety infographic with info about state laws and correct child passenger restraints by age.

Avoid driving in really bad weather when possible. If you have to drive, be careful

. In snow, drive slowly, accelerate and decelerate slowly, and increase your following distance to 8 to 10 seconds. Pack a charged cell phone, blankets, gloves, hats, food, water and any needed medication in your vehicle in case your family gets temporarily stranded.
Check out the CDC's website for travelers for more travel health and safety tips based on the destination.
Wherever you go or whatever you do this holiday season, have a very happy and safe holiday and wonderful New Year!

---
Previous Messages
11/09/16 - Sexually transmitted diseases (STDs) are the most commonly reported communicable diseases and rates are rising in the United States, California and Los Angeles County (LAC). In LAC, there were nearly 75,000 STD cases reported to the Department of Public Health (DPH) in 2015. Text
8/12/16 - Climate change is a source of concern for many, especially as warmer, drier weather is observed throughout the county. This affects us in many ways. While the mild El Niño season helped fill many of California's reservoirs, water is still a major concern. We continue to experience record-breaking temperatures. In addition, in the past few weeks, a number of fires have caused many square miles of brush and property to burn. Text
7/1/16 - In the last two months, 7 cases of invasive meningococcal disease have been reported within the Los Angeles County Public Health jurisdiction. Additional cases have been reported in surrounding jurisdictions.
Text
6/13/16 - June 27th is National HIV Testing Day. The day is a great reminder to get tested for people who don't know their HIV status or who may have been exposed to HIV since their last test.
Text
4/12/16 - Alcohol is a huge continuing problem that affects many lives and can tear families apart. Alcohol is also the second leading cause of premature death and disability in Los Angeles County, contributing to more than 1000 deaths every year
Text
2/10/16 - There has been a lot of information on Zika in the news lately. Below are some ways we can address this disease to keep our friends and family safe, and to prevent Zika transmission in our County.
Text
1/14/16 - January is Cervical Health Awareness Month. It's a great time to learn more about cervical cancer and ways to prevent this disease from affecting family and friends.
Text
12/08/15 - I would like to wish everyone a happy and healthy holiday season! I hope many of you are able to spend time with family and friends while enjoying and sharing your cultural traditions. To help you and your loved ones celebrate safely over the next few weeks, here are some tips and guidelines to keep in mind:
Text
11/02/15 - November 16-22, 2015 is Get Smart Week. The goal of Get Smart Week is to raise awareness about antibiotic resistance.
Text
10/09/15 - The 2015-2016 influenza season has started. Make sure you and your family are protected! Get your influenza vaccine now. Influenza, or the flu, is a virus that causes mild to serious illness.
Text
09/08/15 - Prescription drugs play a critical role in treating people when they are sick or feel pain. It is also very important to properly dispose of all unused or expired medications. Unused medication can pose a major health and safety risk if left in the home.
Text
08/10/15 - Last Thursday the California Department of Public Health (CDPH) announced a case of human plague in California. The patient lives in LA County and was hospitalized for the illness after a family trip to Yosemite State National Park and Stanislaus National Forest. Officials are still investigating where the individual may have contracted the disease.
Text
07/06/15 - I am happy to report that new Ebola cases in West Africa have significantly declined due to the extraordinary efforts by healthcare professionals to care for infected individuals and reduce community transmission. The number of new weekly cases in West Africa has remained below 30 for several weeks and efforts remain strong to bring the epidemic to a closure as soon as possible.
Text
04/22/15 - Progress continues to be made as the world responds to the Ebola epidemic in West Africa. Although the situation has improved greatly and the weekly number of new cases has fallen well below 100, we must remain vigilant until the number of new cases in affected countries reaches zero. Here in Los Angeles County, we continue to closely monitor individuals who travel here from affected countries and who may be at risk of developing Ebola.
Text
03/17/15 - The world response to the Ebola epidemic in West Africa has decreased the number of new cases occurring there and there is hope that the epidemic can be stopped sometime this year. Here in Los Angeles County, we continue to closely monitor individuals who travel here from affected countries and who may be at risk of developing Ebola. We maintain our surveillance and actively monitor a small number of travelers each day who have
Text
11/24/14 - Earlier this week the Centers for Disease Control and Prevention (CDC) added Mali to the list of Ebola-affected countries, which continues to include Guinea, Liberia, and Sierra Leone. To date, more than 15,000 individuals have contracted Ebola during this latest epidemic and there have been 5,420 related deaths worldwide. In the United States, a second Ebola-related death occurred last Monday after Dr. Martin Salia was transferred to Nebraska Medical Center from Sierra Leone for medical care following several days of illness. His tragic passing highlights the critical importance of early intervention and care in recovery.
Text
11/17/14 - Ebola outbreaks continue to affect Guinea, Liberia, and Sierra Leone in West Africa with some new cases reported in Mali. While the rate of new cases in Liberia and Guinea has leveled off, the rate of rise in Sierra Leone continues to accelerate. To date, approximately 14, 000 individuals have contracted Ebola during this latest epidemic and there have been 5,160 related deaths worldwide. The World Health Organization (WHO) and the Centers for Disease Control and Prevention (CDC) will continue to monitor the situation and coordinate relief efforts to control the spread of infection. It is important to note that only two cases of Ebola have been exported from West Africa to other parts of the world, which is a testament to the effectiveness of the strategies that are in place to prevent spread. Those two cases are, of course, the case that was diagnosed in Dallas on September 30, and the more recent case in a physician in New York City who has recovered and been released.
Text
11/10/14 - The Department of Public Health continues to coordinate efforts to ensure we have an effective strategy to respond to a potential case of Ebola in LA County. As part of these ongoing efforts, we met last week with the Hospital Association of Southern California and the California Association for Health Facilities. The meetings were held jointly with LA County Emergency Medical Services and provided hospitals and long-term health care facilities with an update on Ebola, our current activities, and response plans for LA County. Each meeting was an opportunity to strengthen partnerships and facilitate coordination with all health care providers who may play a role in identifying and treating an individual with Ebola.
Text
11/4/14 - The State Health Officer from the California Department of Public Health recently issued a risk-based quarantine order for any individuals coming into California who had contact with a person confirmed with Ebola in Liberia, Sierra Leone, or Guinea. The Los Angeles County Department of Public Health will comply with the State's order.
Text |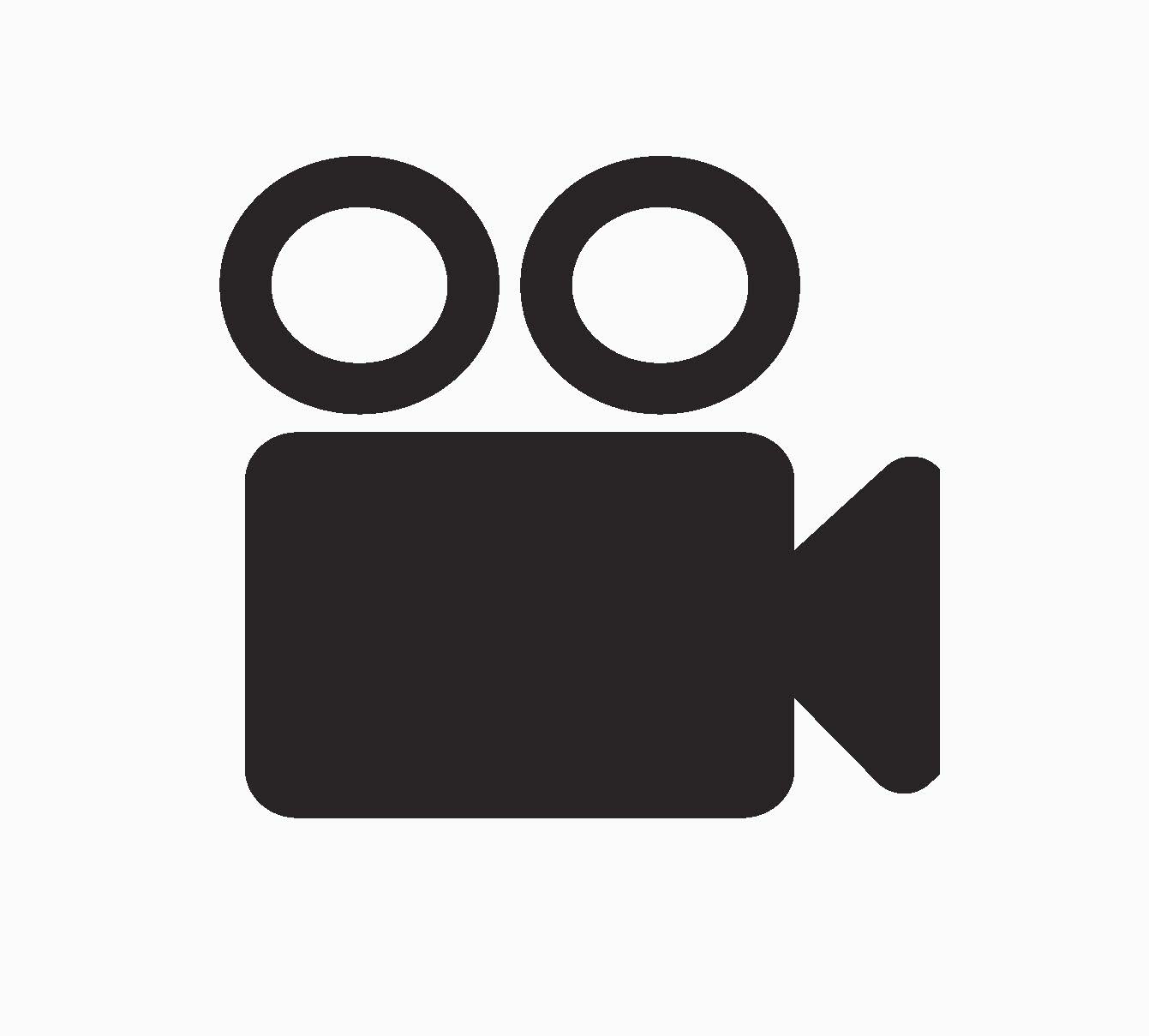 Video: English | En Español
10/28/14 - Last week a doctor based in New York, who had treated patients with Ebola in Guinea, tested positive for Ebola. In Los Angeles County there are no confirmed or suspected cases of Ebola, and we remain prepared to respond should a case happen here.
Text |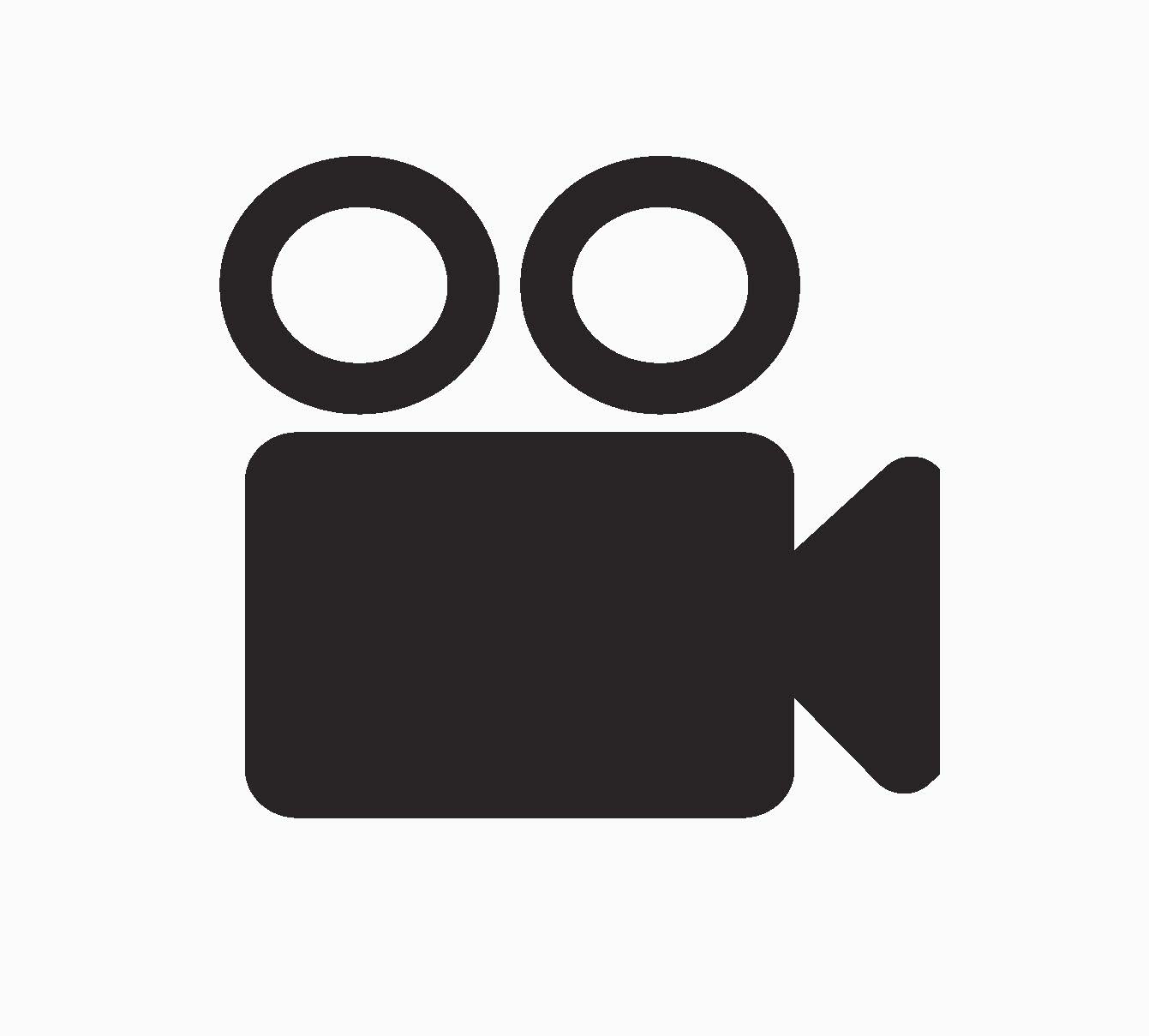 Video: English | En Español
10/21/14 - As the news continues to evolve around Ebola, I want to reassure all residents in Los Angeles County that, to date, there are no suspected or confirmed cases of Ebola in Los Angeles County. This past week, we have worked diligently to update and strengthen our plans to address Ebola. We are more prepared today than we were yesterday, and we will be more prepared tomorrow than we are today.
Text |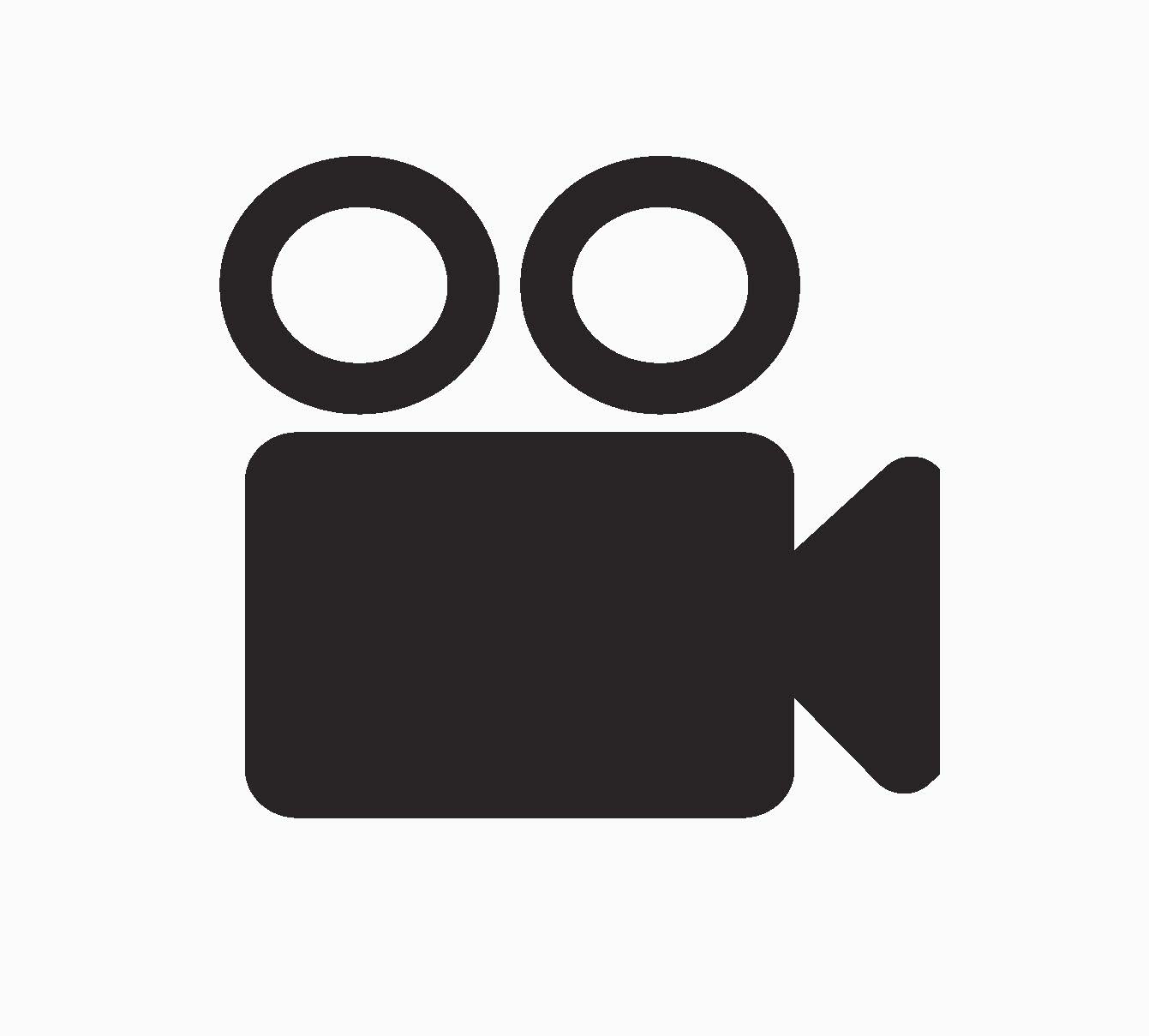 Video: English | En Español