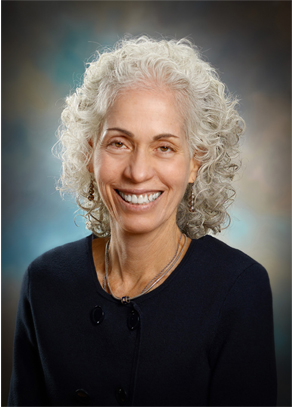 Barbara Ferrer PhD, MPH, MEd
Director, Los Angeles County
Department of Public Health
Los Angeles County is a vast and enormously diverse region of over 10 million residents. The county includes some of the richest and poorest cities and communities in the nation, in some cases situated side by side. The striking differences seen across the county in wealth, opportunity, and environments are mirrored by stark inequalities in health. For example, residents of some cities and communities in the county on average live as many as 10 years less than residents of other cities and communities. Residents in some places have rates of heart disease, diabetes, and cancer that are more than double the rates among residents in other places. Equally distressing is evidence that Black, Native Hawaiian/Other Pacific Islander, and American Indian/Alaska Native residents, regardless of where they live in the county, experience a disproportionate burden of disease and death when compared with White or Asian residents.
These differences are particularly tragic because they are preventable. They arise to a large degree from the inequitable distribution of resources and opportunities that people need in order to be healthy. The illnesses produced by this profound inequity overwhelm our hospitals, emergency departments, and clinics. Nationally, they contribute to the highest healthcare spending in the world while leaving residents in our country in poorer health than those in most other industrialized nations. Most importantly, these differences result in early death and disability for so many of our residents, robbing families and communities of essential workers, leaders, and loved ones.
City and county governments play a vital role in reducing these health inequities and ensuring the equitable distribution of opportunities and resources needed for optimal health and well-being. For example, investments can be made in all communities to build public spaces that promote physical activity and create incentives for healthy food retail. Regulations can be adopted that discourage tobacco use and excessive alcohol use and restrict the number of outlets that sell tobacco and alcohol products. Government agencies can work together to create safe spaces that reduce violence and unintended injuries. In collaboration with residents, they can support efforts that provide environmental protections from local sources of pollution. Policies can be enacted that expand access to safe and affordable housing, increase employment and training opportunities, and reduce exposures to environmental hazards.
Through partnerships with the business community, faith-based organizations, and local leaders, there can be increased commitments for improvements in educational opportunities for children and young adults. Working together, we can foster a culture of health by promoting civic engagement and offering community programs that support healthy lifestyles and reduce social isolation, which is a major contributor to ill health. However, for these measures to eliminate the gaps in health outcomes that disproportionately burden people of color, low income residents, and other marginalized communities, we need to anchor our work in efforts that promote racial, economic and social justice.
On behalf of the Los Angeles County Department of Public Health, I am very pleased to share the City and Community Health Profiles series. Although these profiles do not address every aspect of health, I hope they will help spur action and support city and community efforts to ensure all residents achieve optimal health.
I urge you to make this report meaningful to your work and your experience by adding additional information that helps describe your city or community. Our staff are ready to help ensure that the experiences of the people who live in your neighborhoods are reflected in our future reports.
Public Health has made reasonable efforts to provide accurate translation. However, no computerized translation is perfect and is not intended to replace traditional translation methods. If questions arise concerning the accuracy of the information, please refer to the English edition of the website, which is the official version.