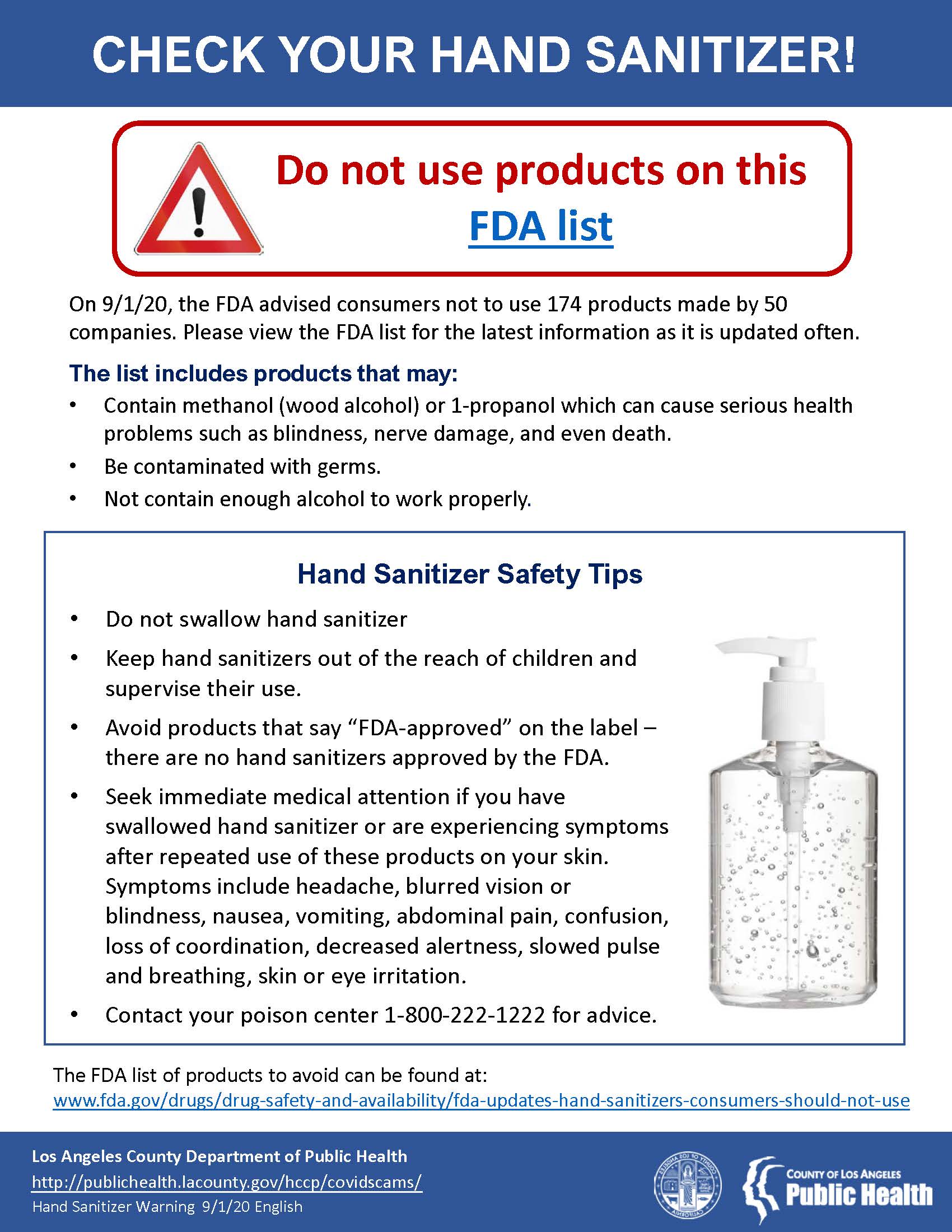 English
|
Spanish
|
العربية
|
հայերեն
|
អក្សរខ្មែរ
|
简体中文
|
繁體中文
|
فارسى
|
日本語
|
한국어
|
Русский
|
Tagalog
|
Tiếng Việt
Some hand sanitizers should not be used because they may:
Contain methanol (wood alcohol) or 1-propanol which can cause serious health problems such as blindness, nerve damage, and even death.
Be contaminated with germs.
Not have enough alcohol in them to work properly.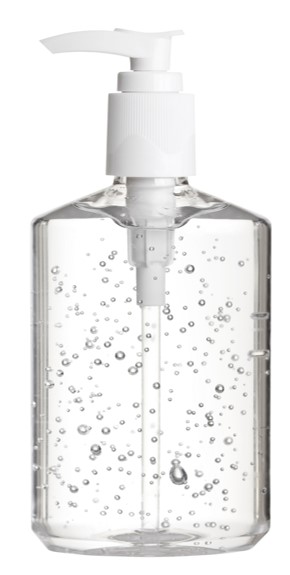 CHECK YOUR HAND SANITIZER
Since September of 2020 the FDA has advised consumers not to use over hundreds of different hand sanitizers made by more than 65 companies, many produced in other countries, but some produced in the US. Check the label on all your hand sanitizers. If the manufacturer's name or product name is on this FDA list, stop using it immediately. Please view the FDA list for the latest information as it is updated often.
More Hand Sanitizer Safety Tips:
Do not swallow hand sanitizer.
Keep hand sanitizers out of the reach of children and supervise their use.
Avoid products that say "FDA-approved" on the label – there are no hand sanitizers approved by the FDA.
Seek immediate medical attention if you have swallowed hand sanitizer or are experiencing symptoms after repeated use of these products on your skin and contact your poison center (1-800-222-1222) for advice.
Symptoms include headache, blurred vision or blindness, nausea, vomiting, abdominal pain, confusion, loss of coordination, decreased alertness, slowed pulse and breathing, skin or eye irritation.
Only use alcohol-based hand sanitizers or rubs for their intended purpose – to clean hands.